7 Good Options to Invest $500 or Less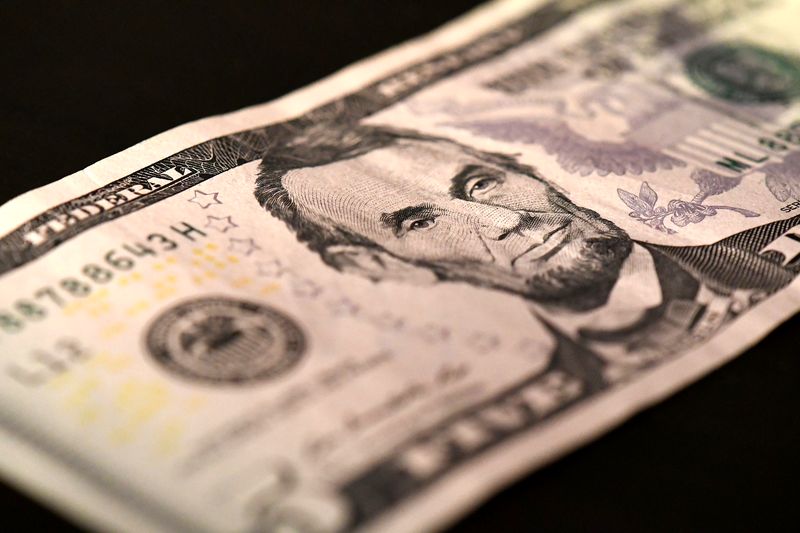 There is a common misconception that makes people think they need hundreds of thousands of dollars to start investing. In fact, this is not the case. Today you can start investing with $500 or even less
So if you've been looking to invest your $500, here are even really interesting options.
1. Micro-investing
For college students, high school students, or anyone else who does not have a lot of income is suitable option of micro-investment. You can have as little as $5 to start

There are really a lot of micro-investment apps and they are easy enough for beginners to use and learn. If you are interested in this option, here are five micro-investment apps for you

Robinhood
Robinhood is great for beginners. The company does not charge trading commissions, there is no minimum balance. The app is understandable on an intuitive level.

A big plus of Robinhood is that they allow you to trade mutual funds, cryptocurrencies, options, and full stocks

Acorns
Acorns is also great for beginners. Again, there is no minimum balance to sign up for the app, and Acorns only charges one dollar a month to use the app

Once you sign up and connect your Acorns account to your credit or debit card, every purchase you make will be rounded up to the nearest dollar. Once you reach $5, Acorns will invest that money for you.

Stash
Stash is suitable for almost all investors. When registering, you will need to take a small survey that reveals your level of readiness for risky investments. After the survey, you will be given options as to how often and how much you want to invest.

Stash will also let you choose the types of companies for your investments. Perhaps your beliefs are that you only want to invest in environmentally friendly companies? In Stash, you can easily specify that you are only willing to work with such organizations.

Betterment
Betterment is great for people who want to have a little more clout of their own over their investment portfolio. Overall, the company makes its own investments. But you can communicate with a financial advisor, and your opinion will be taken into account and given weight when investing.

There is also no minimum balance to subscribe to the company's basic plan, but the company charges 0.25% monthly of your investment

Rize
Rize provides opportunities to store or invest your money. Even if you open only a savings account, Rize will pay more interest than what a bank will offer you.

First of all, you yourself need to define the objectives of your capital. Based on your goals, the company will be able to provide guidance on how often and how much you need to save to achieve the things you need.
2. High Interest Savings Account
Perhaps you're not yet ripe for investment risk, and you should try opening a high-interest savings account. It's really not an energy-consuming way to do it, but the returns won't be too efficient either.

You won't get the same returns as in the stock market. But investing in a savings account is still better than having your money lying idle in your wallet.
3. Pay off debts and loans
Paying off all your loans and debts is a great investment. If you have a high-interest loan, it's worth paying it off before you think about how to grow your capital. Above all, it will help you to have more peace of mind about your money and not worry about how much you have to pay next month.

4. Commission-free ETFs
If you want to get into investing, you can try doing it yourself. Commission-free ETFs are a great way to learn how to invest your own capital An ETF is a type of mutual fund, and you can buy several different investments in one transaction. That way, your budget will be more diversified than just buying individual stocks. You can do this with a small amount of money as well.
5. Open an IRA
You may not have started saving for retirement and putting money away yet. An IRA is not a bad option that gives you the ability to invest money after you have paid taxes on your account. Eventually, once you reach retirement age, that money can be withdrawn tax-free.
IRAs have their downsides and you should clearly research this option before investing in it. An IRA is a plan worth using if you are willing to leave your money there.
If you decide to withdraw the money before you are 59 1/2 years old, you will have to pay a penalty. So if you did use an IRA account and need the money urgently, you should consider another way.

6. Business on the Internet
Perhaps you are looking for a different way to invest your money. Maybe you should try an online business. Conventional businesses require a really big outlay in terms of money. You will need an office, equipment. If you decide to trade anything, you will have to find suppliers and make deals. On the internet, these problems may not bother you. You won't even need $500. The entry threshold is much lower. The main thing is your hard work, diligence and creativity. I can advise you on a few ideas for making money online:
*Create your own blog.
*Selling things on various internet auctions
*Freelancing, if you have an aptitude for programming, web-design and drawing.
*Shop on the Internet.
7. The use of Robo-advisor
The last option is the use of robo-advisor. This is a fairly simple platform.
A robo-advisor is only your assistant and he has less power than a financial advisor, he will not be able to have a constructive dialogue with you, advise you anything in a personalized way.
The advantage of a robo-advisor is that the money you pay for it is really small.
To summarize:
In this article, I've tried to show you that investing doesn't necessarily require a lot of money. That even with a little capital you can try to invest it somewhere and get a good profit out of it. Compare all the factors, make a plan and start investing!

Was this article helpful?
25
Posted by:
👨 Oscar A. Bennett